Back
030673
"Hôpital de La Tour", Building B2
Companies
Types of mandate
Project and execution in association with SETE SA
(Mr. Aris Serbetis architect) and John Cooper Architecture
Dates
Building permit: June 2009
Additional approval: January 2016
Construction site timeline: 2014 - 2018
Technical
informations
14,000 m2 of GFA, 100,500 m3 SIA
+ 2,400 m2 (B1)
Location
Meyrin
Collaborators
E. Trindade, F. Erni, V. Duffour, L. J. Escalante,
S. Morel, S. Friedli, C. de Candolle, M.-C. Beris,
B. Känel
A contemporary response to the future of health
"Hôpital de La Tour" was built in 1972 and has undergone a certain number of transformations, some of which were major ones. In 2000, the Hospital carried out a wide-ranging study entitled "Master Plan 2000-2010" which, based on the existing local neighbourhood plan of the perimeter, allowed for certain achievements that would facilitate the Hospital's development. The current extension, a B2 project, which is part of the master plan, includes all new activities and services. It provides the following care services:
Two floors of single rooms for patients, as well as additional medical services;

Two floors of surgeries, doctors' surgeries and physiotherapy (3,800 m2 of GFA);

A sports medicine and orthopaedics floor, operating theatres, medical imaging, retention basin, gymnasium (5,600 m2 of GFA); linked to the existing building B1, lower ground floor, currently being transformed;

Two floors that accommodate a new 183-space car park in the basement;

A last basement is used for heavy radiotherapy (3rd basement).
All of this work was carried out without stopping the operation of the existing building. Particular care has been taken to limit the nuisance to patients cared for in this facility.
500m2
dedicated to sports medicine,
i. e. 480m2 more
than originally
in 1995
100'500m3
built
19
specialist surgical practices
including 6 for specialists
in sports medicine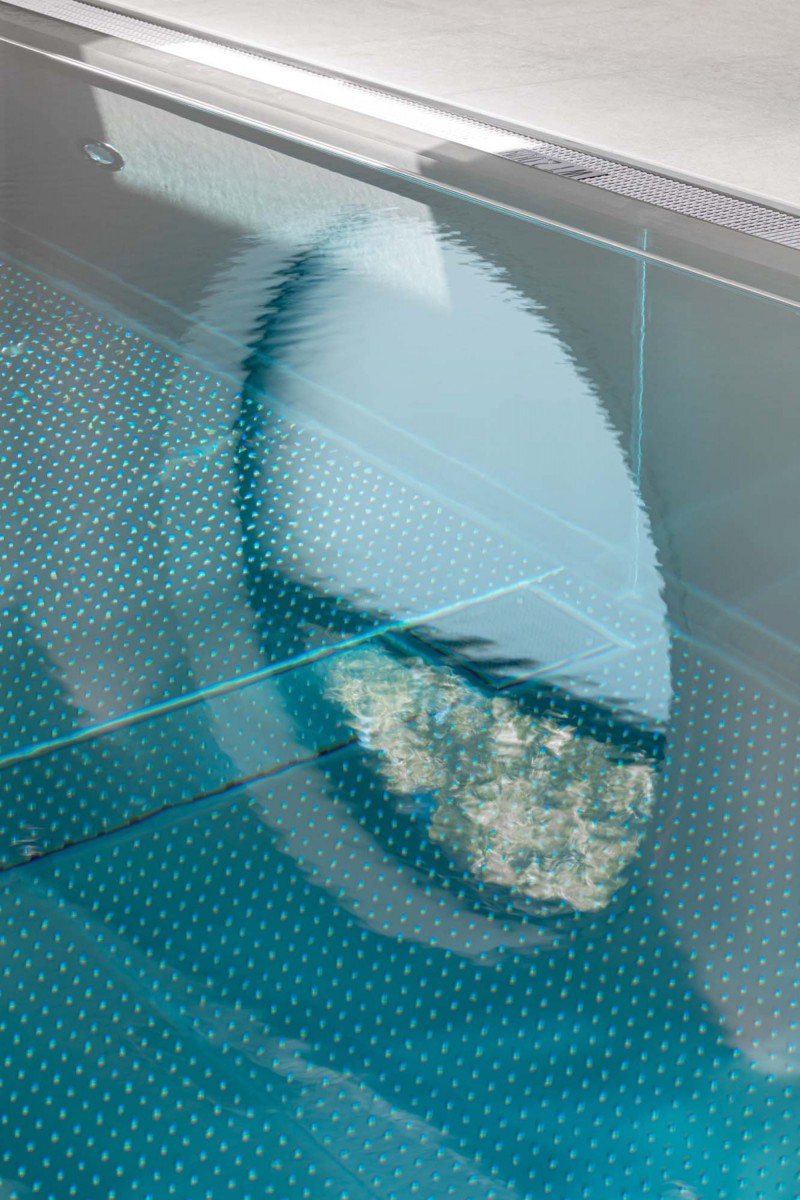 menu